Not Your Ordinary Feel Good Event
At the 2020 Sellers Summit, we're here to teach and for you to learn. In fact, I wouldn't call the Sellers Summit a "normal" virtual event.
It's more like an intense 3 day ecommerce workshop
After all, would you rather listen to a bunch of random entrepreneurs tell inspiring stories about their past or would you rather come away with real, actionable strategies that will actually make you money?
The Sellers Summit is the ultimate "ecommerce learning experience" where you will get inspired not by stories, but by gaining all of the knowledge required to run your own successful ecommerce business
My goal is to teach you in 3 days what most people struggle to learn in months, if not years.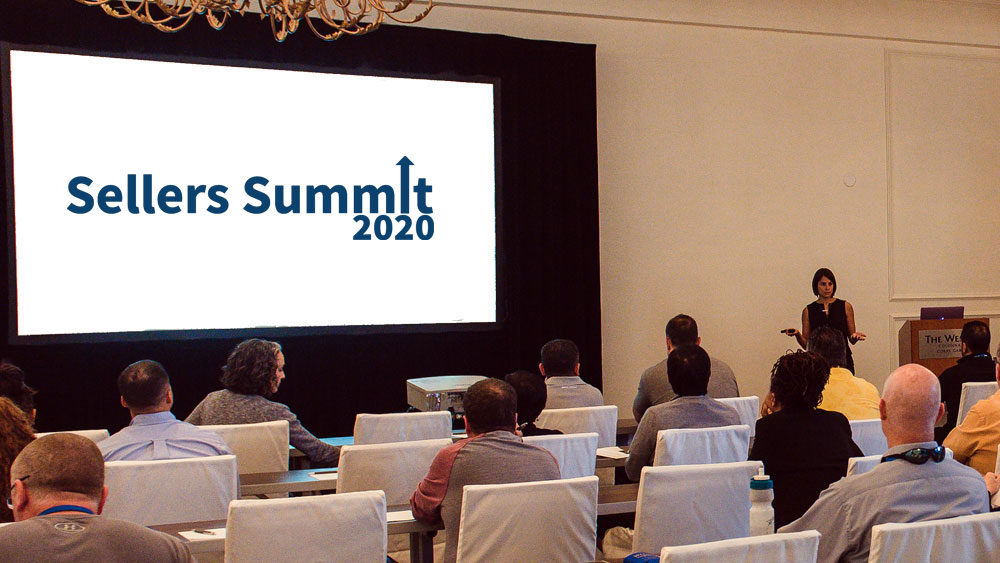 RESERVE YOUR SPOT
A Curriculum Based Experience That Covers How To Build A Physical Products Brand
The 2020 Sellers Summit offers a curriculum-based experience where you will learn practical, up to date and actionable ecommerce strategies that actually work. And you'll have access to successful entrepreneurs who are deep in the trenches and proficient at their craft.
Just imagine coming to an event and having access to a team of experts who will help you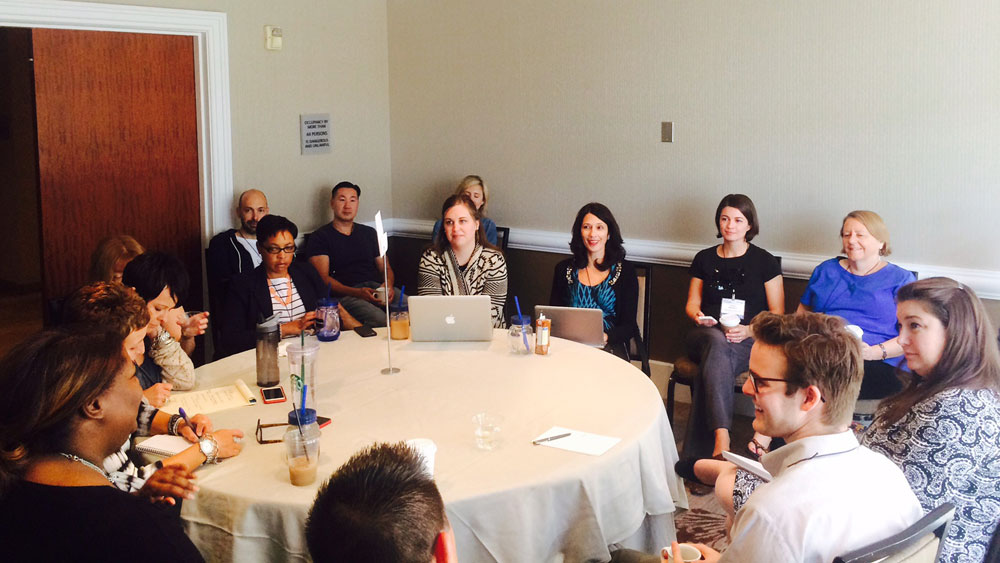 RESERVE YOUR SPOT
Who This Event Is For
In order to accommodate all types of sellers, the event will be divided into content that covers both Amazon and running your own branded store.
In today's competitive ecommerce landscape, it is crucial to establish your own brand and sell on Amazon as well as on a platform that you control.
If you are looking to grow your own branded ecommerce website...
You will learn techniques to take your ecommerce brand to the next level whether it be through creating sales funnels, SEO, social media, PPC advertising, conversion optimization, email marketing or copywriting.
You will have the chance to see how other experienced sellers are executing their sales campaigns and improve upon your own.
And most importantly, you will have the opportunity to ask questions live and network virtually with successful sellers with established online brands.
If you are looking to grow your Amazon business...
Sellers Summit Virtual event will give you a clear cut strategy to increase your sales. You will come away with strategies to boost your Amazon rankings, increase your conversion rates and drive external traffic to your products.
Our speakers will also share exclusive strategies they are using to grow their brands.
In addition, we're also offering a special virtual mastermind for experienced sellers making at least $100,000, $250,000 or $1,000,000 in revenues.
RESERVE YOUR SPOT
If You Make $100,000 Or More Selling Online
The Sellers Summit viritual mastermind is reserved for sellers making at least $100,000 in revenues and have been selling for at least one year.
There will be 3 tiers of Mastermind groups
Sellers making over $1M in revenue
Sellers making over $250k in revenue
Sellers making over $100k in revenue
By taking part in the mastermind, you will focus on breaking through current limitations or struggles in your "own business", while forging relationships with other highly successful ecommerce entrepreneurs who have walked or are currently walking in your shoes.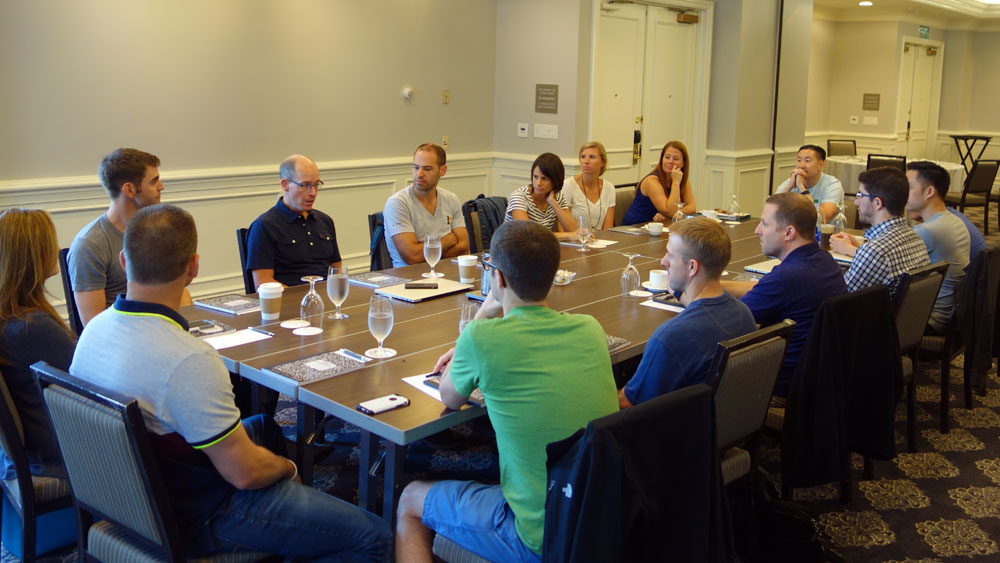 This will be an intense event with only 6-8 attendees in each Mastermind group. Each participant will come away with brand new insights about their business from another entrepreneur's perspective.
In short, this could be the most valuable component of the conference...
If you like the idea of meeting with other enthusiastic, growth-oriented entrepreneurs and working "on" your business rather than "in" your business...
If you appreciate the benefits of stepping away and bonding with other ecommerce entrepreneurs in a highly productive environment
If you see the value of getting another pair of eyes on your business to find new ways to grow and expand
How The Mastermind Will Be Structured
The mastermind day will be divided into two sections.
First, each participant will be given 5 minutes to share the specific details behind something that is working really well in their business.
Even though we are all successful, there are always strategies that are being employed that you may have no idea about.
For example, I took part in recent mastermind that influenced me to redesign my entire ecommerce store. As a result, my conversion rates have increased over 46%.
Second, each participant will participate in a "hot seat" where the other members of the group will give specific feedback and suggestions for how you can break through your current challenge.
You will come away with new insights, clarity, and relationships with the other attendees - all of whom are going through, or have gone through, the challenges you are experiencing.
You will have a new group of friends on your speed dial who you can depend on to help you as you continue to grow your ecommerce business.
Sellers Summit 2020 Session List
The Secrets To You Tube Marketing That Drive 40% Of Our Sales With Eric Bandholz
The important elements that you need to know to successfully run a YouTube channel that grows organically and generates sales.

250,000 Orders In 2 Years - How To Captivate Customers With Story With Derek Halpern
Derek launched his ecommerce company in February 2018. In less than 2 years, he's gotten over 250,000 orders. The secret? Storytelling. And in this session, he'll break down how he did it.

How The Top Ecommerce Businesses Scale Up (And What You Can Learn From Them) With Austin Brawner
In this session, you'll learn:

How the fastest growing ecommerce brands scale up quickly, and how you can apply the lessons from their growth.

How to simplify your business so you can scale up without the stress that normally comes from increasing revenue and overhead.

How to avoid getting suckered into a zero-sum game with the "sexy" ecommerce companies in our space who are playing a different game than you.

How to scale up your advertising without getting sold down the river by an overpromising agency.

How to avoid the 9 pitfalls I've consistently seen founders fall into at different points in their growth stages.

Mastering eCommerce SEO in 60 Minutes with Jeff Oxford
In this jam-packed session, you'll learn exactly how you can leverage SEO to drastically improve your rankings and organic search revenue. I'll be sharing the exact techniques I've used to rank dozens of eCommerce websites on page 1.

We'll be covering topics such as page optimization, technical SEO improvements, link building, and content marketing. Expect to walk away with an actionable list of SEO improvements you can make to your own website this week.

How To 3x Your Conversions with a Chatbot Campaign With Natasha Takahashi
More than 20 billion messages are exchanged on Facebook Messenger every month, between businesses and 1.4 billion active users.

If you aren't one of the 40 million businesses using this platform the RIGHT way as a communication, marketing, AND sales channel for your business... You're missing out big-time.

In this fast-paced, no-BS session, School of Bots CMO, Natasha Takahashi will share a Messenger bot campaign formula that has generated consistent, predictable results for 100+ brands including Billy Gene Is Marketing, Mindvalley, Matthew Hussey, and Social Media Examiner.

After this session, you'll be ready to create a high-converting chatbot campaign IMMEDIATELY — Whether it's your first or next bot.

Scaling Facebook Through Hidden Audiences With Nick Shackelford
Everyone knows that Facebook is getting more and more difficult.. But what if you put in a little extra work in working with content creators to find audiences that were never previously open to you... i'll show you what happens when Influencers Meet Facebook at scale.

A Low-Cost Strategy to Protect Against Chinese Knockoffs With Steven Weigler
In this session, Steven will show you a proven strategy for protecting your intellectual property and preventing Chinese knockoffs from being sold on Amazon

Mastering Google Ads For Amazon And Sponsored Brand Video Ads With Brett Curry
In this session, Brett will teach you how to run Google ads to boost both your Amazon and ecommerce store sales.

How To Create A Team In The Philippines To Manage Operations With Mike Jackness
In this session, you'll learn how to outsource vital parts of your team to the Phillipines and drastically cut your employment costs.

Selling On Amazon - What's Working In 2020 With Brad Moss
In this session, former head of seller central Brad Moss will teach us what's working and what's changed for Amazon in 2020 and beyond.

How To Use The Power Of Storytelling To Boost Your Brand With Michael Jamin
Michael has been writing for television since 1996. His many credits include Just Shoot Me, King of the Hill, Beavis & Butthead, Wilfred, Out of Practice, Rules of Engagement, Lopez and Tacoma FD.

By applying his knowledge of storytelling, Michael grew TwirlyGirl into a multi-million dollar girls clothing brand.

How To Make Your Business Recession Proof With Drew Sanocki
Are we headed into a recession? I think so. If you agree, you'll want to make your business "recession proof."

I have good news: it can be done. I've lived through two recessions (as an adult). And I've researched a dataset of businesses that actually GREW during recessions. In order to survive, you have to follow four rules.

Join me as I share these rules with a gameplan for you and your business.

Understanding The Big Picture When Managing Your Supply Chain With Elizabeth Mercer
After this session, you'll understand the big picture: How suppliers, Amazon, and your freight forwarder all connect

Elizabeth will share her complete checklist with suggested dates on the supply chain for each product- when to get labels, when to send box designs, etc. You also learn how she negotiates with suppliers to extract the lowest prices possible.

The Latest Amazon PPC Strategies To Scale For Growth With Ed Ruffin
In this session Edward will teach you the latest strategies to scale growth through your ads. He'll also share up to date tactics for running your own ads and how to recognize when you may need to hire an expert.

How To Get MASSIVE Results In Your Business and DO What Truly Matters! With Scott Voelker
When it comes to running your business, it's easy to get overwhelmed with strategies and tactics. In this session, Scott will go over his methodology for prioritizing tasks and focusing on what matters

How To Use SMS Marketing To Grow Your Business With Klaviyo
In this session, you'll learn SMS marketing strategies you can use to engage your new leads and convert them into high lifetime value customers.

Getting Amazon Reviews in 2020 With Greg Mercer
Product reviews can make or break an Amazon FBA seller. It is important that you know how to get product reviews on Amazon - and how to get them quickly and legally.

Join Greg as he talks about the most effective ways to get product reviews on Amazon, utilizing both The Amazon Way and Seller Methods.

The Paid Traffic Puzzle And You Tube Ads With Ilana Wechsler
Getting great results from paid ads is as challenging as ever. Add to this the fact that Facebook ad costs are also constantly rising. As a result, there has never been a more important time than now to incorporate You Tube Ads in your marketing tools to effectively grow and scale your business.

So, if you are wanting to finally start getting great results from You Tube Ads, or improve on what is already working for you, then this session is for you.

How To Boost The Value Of Your Business With Math And Logic With Charles Mullins
Join Charles as he teaches you the four pillars of value and how to set up your ecommerce business to maximize its worth. Learn about the financial key metrics and how to correctly value your business.